STAM is pleased to introduce Eureka.in to the Schools in USA. Euerka.in is the most comprehensive and innovative 3D Science eContent for teaching and understanding Physics, Chemistry and Biology for middle and high school. The eContent created is a unique combination of 3D animations, simulations, experiments, learning activities, quizzes, texts, images, web links & learning objects known as Eureka.in.
Product Range
The Eureka.in product range has over 1200 high quality animations, 250 3D Stereoscopy and 400 Interactive Simulations covering the K12 Science Curriculum.

The Eureka.in product range covers the following


Animations
More than 1200 3D Science Animations are available for Biology, Physics and Chemistry, with all topics focusing on making K12 education a fun and robust way of learning. These 3D Animations are learner centric, dynamic, and interactive and user friendly that will engage students and change the traditional class room environment of learning.


3D Stereoscopy
Eureka.in is the only curriculum educational content available in stereovision – it is exciting, it is like watching a movie. It adds a wow factor in teaching and improves the learning experience for the student.


Eureka.in Virtual Lab
Simulations of processes and practical's are shown in the Eureka.in Virtual Lab, replacing the need to setup expensive infrastructure in an actual lab. This makes it easier for the teacher to demo a process or application.

Benefits
Enhance educational effectiveness & efficiency
Perfect revision tool for students
Helps teacher explain complex topics
Easy to comprehend and easy to teach
Higher retention & improved grades
About STAM
STAM based in Princeton NJ, is a leading provider of learning solutions with over 12 years of experience. STAM is now distributing the 'globally proven' Eureka.in educational software in the USA for the first time. Contact us today for more details.
Curriculum Library
This library can be installed in the school network and shared with a maximum of 50 computers.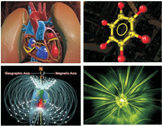 3D Mono – 1200 topics

Physics – 400
Chemistry – 400
Biology - 400

3D Virtual Lab – 400
3D Stereo – 350
Each topic has text, videos, simulations, experiments, learning activities, quizzes, and web links. The average duration of the videos is 4 minutes.
This library is growing every day
.